Rigorous Academics & Thematic Learning
May 05, 2022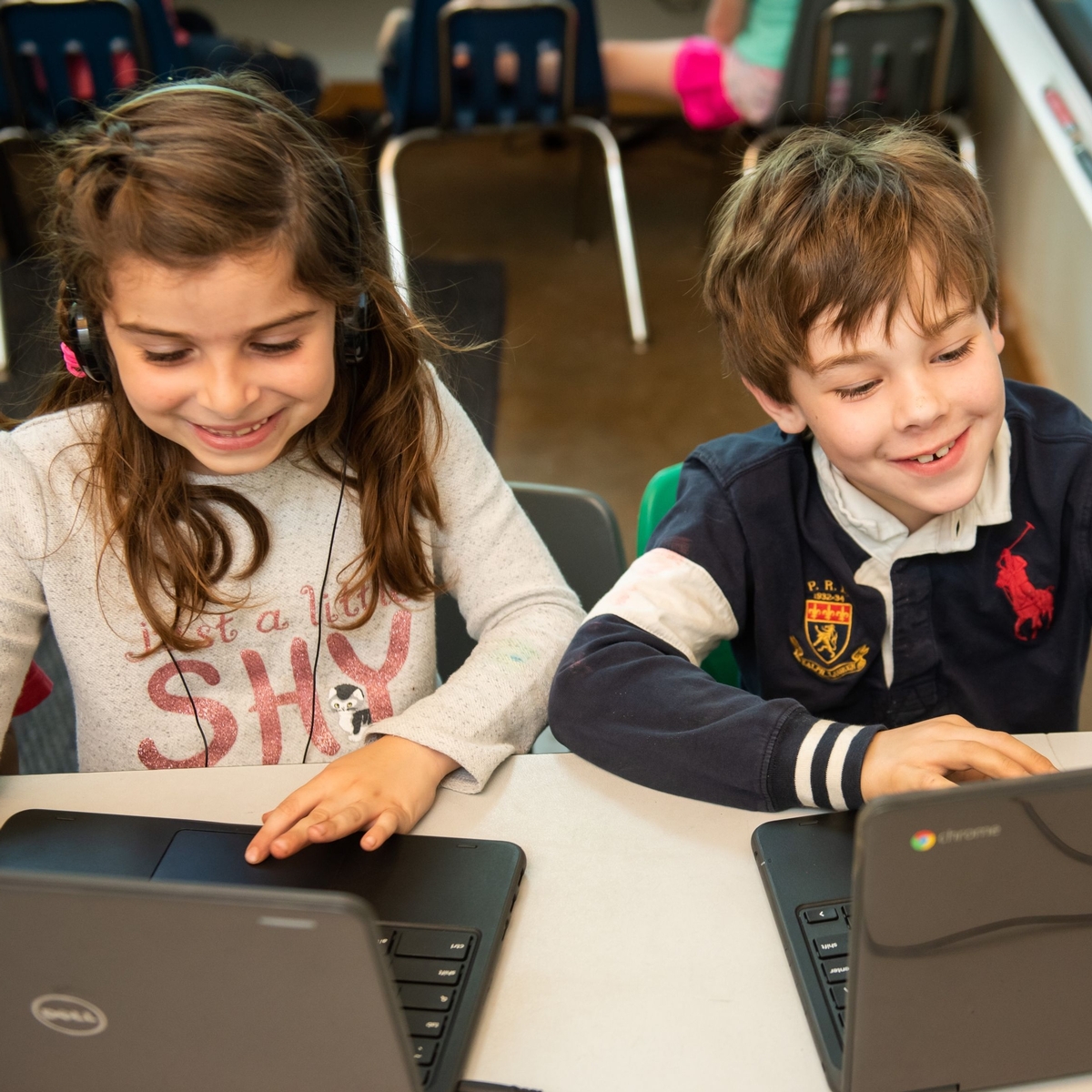 We have all spent a little more time online than we ever have in the past two years. COVID and remote learning exposed children to the internet to learn and interact with teachers and fellow students. The question now is how do we keep them safe and teach internet safety?
What are the top online threats for kids?
According to
safewise.com
, below are the three top online threats to kids. COVID and remote learning exposed children to the internet to learn and interact with teachers and fellow students.
1. Cyberbullying:
More than 36% of kids aged 12–17 have been cyberbullied at some point in their life, and nearly 15% have bullied someone else online.
Cyberbullying
is any aggressive, threatening, or mean-spirited activity conducted via electronic communication (email, social media posts, text messages, etc.). Girls are more likely to be the victims of cyberbullying, and more boys admit to bullying others online.
2. Online predators: Adults who use the internet to entice children for sexual or other types of abusive exploitation are considered online predators. Child victims can be as young as 1 or as old as 17. When it comes to online enticement, girls make up the majority (78%) of child victims—while the majority (82%) of online predators are male. And 98% of online predators have never met their child targets in real life.
3. Exposure to inappropriate content:
Inappropriate content is one of the most common online threats that kids encounter. Everything from vulgar language and hate speech to graphically violent or sexual images can have a harmful effect on an impressionable child. Over 55% of
tweens
(kids aged 10–12) have been exposed to violent content on the internet, and nearly 60% have come across sexually explicit words or images.
4 Ways to Keep Kids Safe on the Internet
Children and parents should explore the internet together and decide what websites/apps are acceptable for the family. Families should also discuss online behavior and how to navigate situations that may occur.
Restrict electronics in the bedroom. Perhaps create a space in the house like an internet café where the family can all enjoy online time playing games or researching for school projects. Create a shared email account for easy monitoring. Monitor or disconnect camera and photo apps on all devices.
Reinforce that providing personal information online is dangerous. Never share pictures or personal information, such as where you go to school, take piano lessons, or play a sport.
Discuss the positives and negatives of social media. Monitor your child's "friends" list and talk to the parents of your child's friends, so you are all on the same page regarding what is acceptable.
Create a dialogue that allows your child to come to you in any situation, even if they may have made a mistake. Most parents were unaware of cyberbullying or related issues until it was too late. Encourage your child to stay safe and let them know they have your full support if they encounter an unsafe situation.
What can you do to keep your family safe?
It can be easy for kids to be given electronics at an early age, and parents should limit screen time and monitor what children have access to on their devices. Don't be afraid to ask your children questions if you find questionable activity.
Ensure that all devices, software, and firmware are up to date. Companies frequently release security patches, so downloading updates is critical.
There are many tools for parents and guardians to help children with online safety:
Find tutorials here to help you maximize built-in privacy settings and content blockers.
Take some time to chat with your kids about the internet and enjoy the benefits of an open discussion.
Special thanks
to Trooper Steven M. Rothwein, NYS Police Troop G, School & Community Outreach Coordinator, and the people at
safewise.com
for their expertise, excellent suggestions, and dedication to keeping kids safe.
April 06, 2022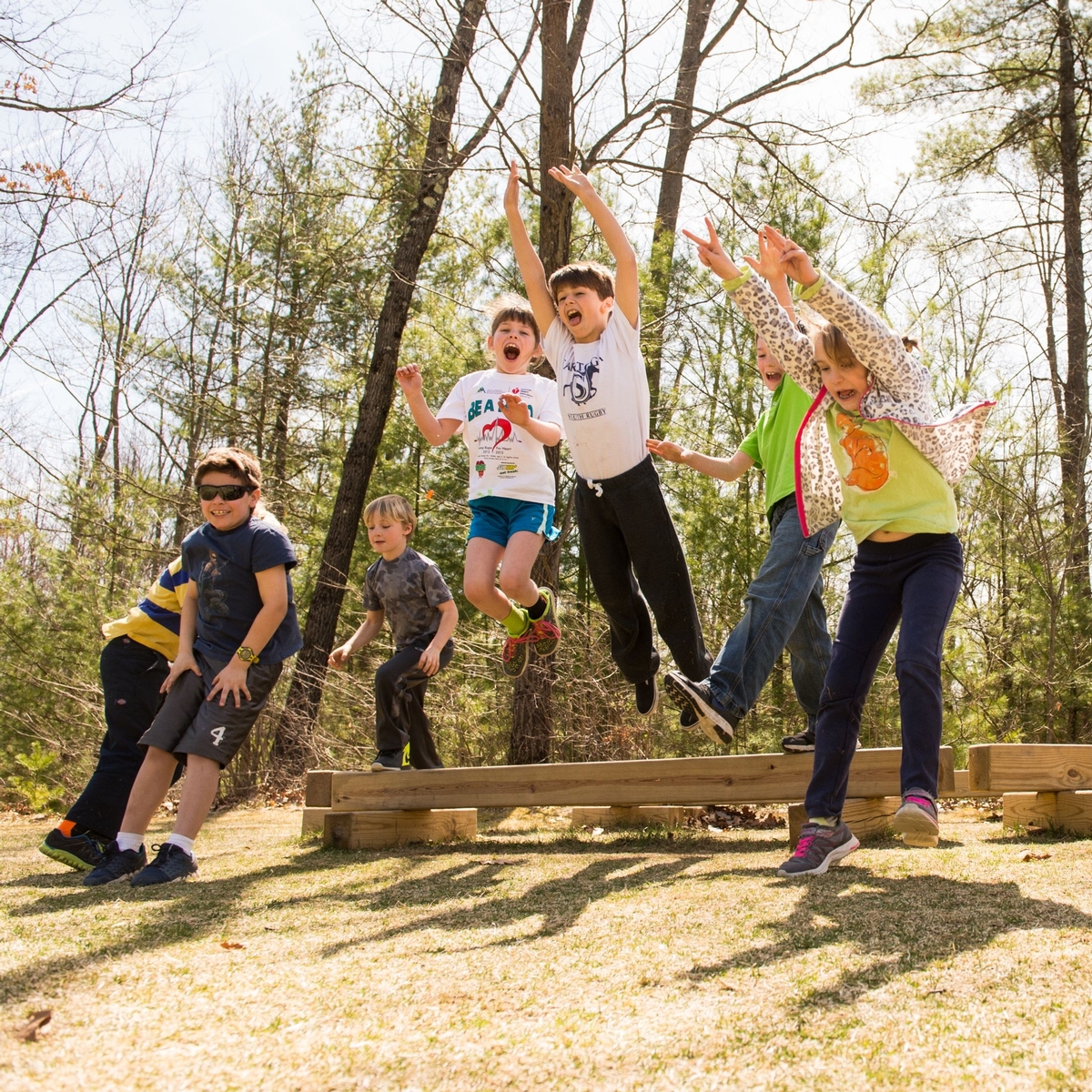 Summer slide, or summer learning loss, refers to the 'slide' backward of scholastic achievement made during the school year.
What is the Summer Slide?
According to Scholastic.com, "The concept of the summer slide has been on researchers' radar since at least 1996 when one of the first comprehensive studies on the phenomenon was published. The study showed that kids lose significant knowledge in reading and math over summer break, which tends to have a snowball effect as they experience subsequent skill loss each year. A more recent study of children in 3rd to 5th grades also showed that students lost, on average, about 20 percent of their school-year gains in reading and 27 percent of their school-year gains in math during summer break."
What can you do, as a parent, to combat the summer slide and minimize skill loss? Below are some thoughts and ideas for creating summertime structure and skill-building tools that are fun, educational, and engaging.
How do I engage my children this summer?
Summer Slide can affect skills and scores, but also social and emotional growth. Often, the biggest challenge for kids is a lack of structure and routines. To maintain learning, try setting goals, make learning connect to real life, and keep busy. True knowledge comes from a well of curiosity, motivation, and follow-through.
Here are some fun activities to build engagement and fend off the summer slide!
Take a trip to the supermarket. Sounds simple, right? Here you will find a variety of engaging activities:
Make a shopping list and create a budget
Count specific items and use a scale to determine the weight and cost
Estimate costs for the whole trip
Read the labels and look for healthy alternatives to some favorite treats
Clip coupons and store ads and sort them into categories
Going on vacation? The world awaits you! Whether by car, plane, or boat, activities are readily available to engage your children and enjoy quality family time:
Driving to a favorite lake getaway or destination? Plan a trip on a paper map and learn to read a map scale. Listen to a Podcast about the destination and learn about the area, local customs, and perhaps famous residents.
Create a vacation scrapbook. Keep a journal and write about new foods you tried, people you met, and events you want to remember. Collect shells or other items such as rocks or driftwood and catalog and organize them. Met a new friend? Make them a pen pal, the old-fashioned type, using pencil on paper!
Staying around town this summer? Structure and schedule are fundamental, and children are accustomed to structure in their daily lives. Create a 'teaching plan' to include:
Math- Measuring and creating fun recipes. Make a shopping list
Reading- Take a trip to the library. Sign up for a class, or volunteer to read to younger children. Chart the books each child has read and invite neighborhood kids to join the summer reading challenge.
Science- There are numerous homemade solutions for cleaning the house. Do you know what happens when you add vinegar to baking soda? (it's fun, try it!)
Recess- Get outside! Communities have tennis camps and learn to play golf. Investigate options that you can also do as a family.
Enroll in Summer Camp!
The Summer Slide does not have to be inevitable. You and your children can create a summer full of fun, activity, and learning with a bit of imagination, either at home or through summer camp.
Here at SIS, we offer a summer camp program from Pre-K through 6th grade. Whether exploring the past or designing the future, the summer enrichment 2022 Summer Camp experience at Saratoga Independent School will engage and excite children ages 3 to 12 years old. Our morning program themes change from week to week with topics of all interests. Campers will spend time with various teachers, including STEM, PE, and Art, all while experiencing theme-based exploration. Afternoon sessions are available if you would like to extend camp to a full day. The afternoon sessions will be multi-age and less structured than our morning sessions. We will offer water play, outdoor activities, and various other opportunities for personal expression.
Please email us, at summercamp@siskids.org, if you have any questions about summer camp or if you would like to be added to the waitlist for any closed weeks.
Enjoy the 2022 summer! Fall will be here before you know it, and we cannot wait to hear about all the fun you had.
March 02, 2022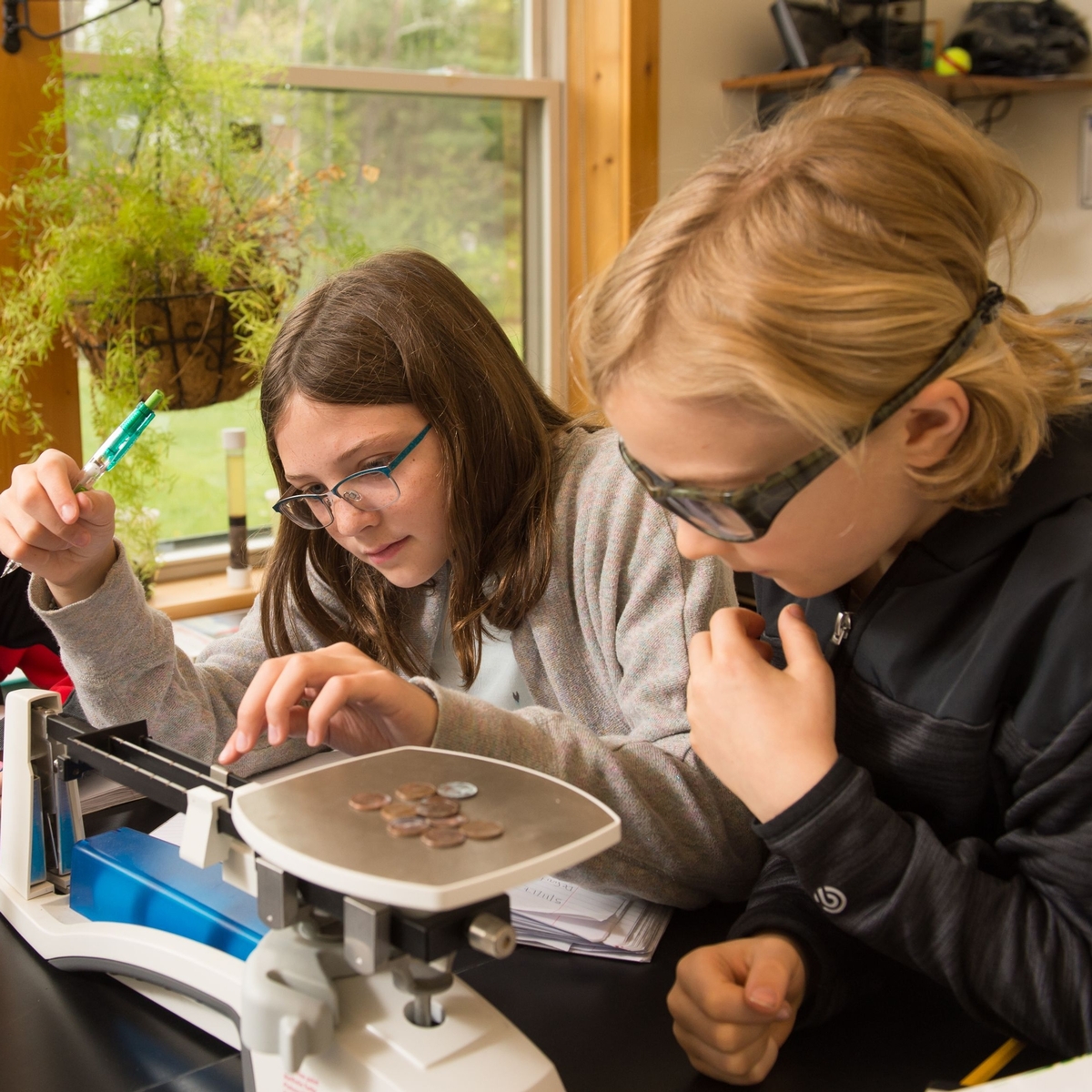 A curriculum is broadly defined as a course of study. A successful curriculum encompasses the student experience as part of the education process. Education goes beyond books and worksheets and envelopes a robust program to encourage and support learning.
At Saratoga Independent School, we embrace a robust curriculum focusing on thematic learning, language arts, and a hands-on method of learning. Our mission is to empower students to be curious and confident learners, capable of critical thinking, problem-solving, teamwork, and articulate expression.
Thematic Learning Links Subjects to a Common Theme
Saratoga Independent School's curriculum follows theme-based learning. The themes are interwoven through all subject areas and across grade levels. Pre-K, K-5, and middle school all use this approach to learning. This research-based curriculum supports the mission statement of the school in various forms. For example, theme-based teaching lends to critical thinking, problem-solving, and teamwork.
Thematic units such as Bridges to People and Places and Times present opportunities for learning across content areas. While studying Ancient Civilizations in social studies, students can apply content learned in science through a Simple Machines unit. This provides an opportunity for students to connect the two by building on what they have learned. Through hands-on exploration, students can analyze how simple machines affected the development of civilizations. Three years later, when the theme is introduced again, the students will learn how those ancient civilizations influenced the structure of today's government.
Kathleen Johansson is a Primary Teacher at Saratoga Independent School and shared her views on the power of thematic learning. She explained how the theme transcends multiple topics. The ah-ha moment occurs when the students see how one theme is connected through all classes. It resonates more than any worksheet, or independent project could deliver.
Language Arts Build Confidence and Personal Growth
Each student embraces learning in numerous ways and at different times. Language arts tie the branches of the curriculum and themes together through written expression. Student reading is often linked to the theme. For example, under the sixth-grade theme Identity and Origin, students read memoirs, explore the theme of coming of age in novels, and laugh at the charades produced by mistaken identity in Shakespeare's plays. Throughout the year, the students experiment with different styles of writing. They compose a narrative on a subject of interest or a how-to manual on an area of expertise. These various writing assignments encompass theme learning and encourage personal growth as students express their take on the subject matter.
Telling their own story on a subject builds a student's confidence. Often, presentations are a part of the process. The group celebrates after presentations, and students compliment each other and comment on the subject matter's topic, content, and delivery. These compliments go way beyond "nice job." The students engage and comment on specific things such as, "I love your use of imagery in describing the mountain you climbed."
Language arts build life skills that begin in the formative years of the lower school and continue into middle school, preparing the students for high school and college.
Hands-On Learning as a Component of Our Curriculum
Hand-on learning allows the students to find a way of communicating and learning that works for them. The school's mindset is not founded on worksheets but projects, presentations, and interactions.
We encourage structured, guided exploration grounded in skill-building. For example, a science project becomes interactive with the students bouncing ideas off one another and sharing thoughts on how to best complete the task. Verbal and hands-on skills complement reading and written work. Subject matter retention is stronger when the students can make cross-curricular connections. Presentation of the project and findings round out the process and encompass language arts skills.
Outdoor learning and Closing Circle
A component of a broad curriculum includes daily recess and outdoor learning. A balance must exist between classroom learning and outdoor time. Units studied in science class come to life with outdoor education. They are planting flowers or other vegetation and monitoring the changes and growth complement the subject matter increasing student engagement.
Circle up time encourages the students to talk, review and reflect on the day. Sharing experiences on the day's events promotes creative thought and respect for different points of view.
Learn More About Our Curriculum and Take a Tour
Our curriculum and belief in the value of enduring, meaningful, and diverse learning create an inclusive environment for children. Our private and virtual tours are designed to peek inside our school and learn about our commitment to academics and building a caring culture. We will meet with you safely outside (or virtually), show you the campus, and answer any questions that you may have. Schedule a tour or contact Colleen Fortune, Admissions Liaison, at cfortune@siskids.org, for more information or to schedule a visit.
Recent Posts
Archives