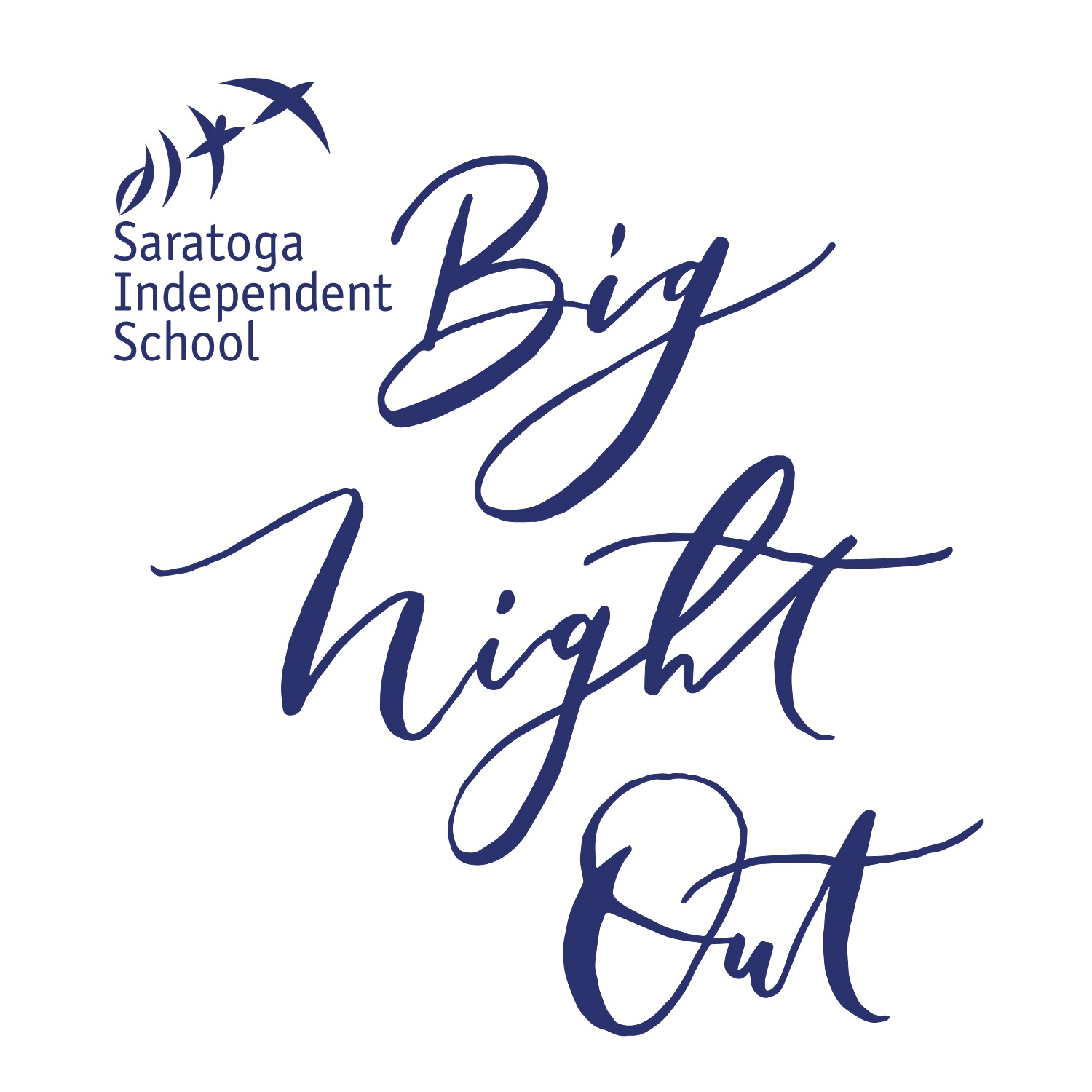 Big Night Out is an evening to benefit the expansion of academic programs, teaching resources, and the development of every child at Saratoga Independent School. Funds raised at Big Night Out help subsidize our Annual Fund. Our Annual Fund is used to help bridge the gap between tuition and the annual budget. Gifts to the Annual Fund are vital in assisting our school in providing financial aid and scholarships, as well as supporting academic programs and enhancements, such as community service activities, visiting artists and performers, upgrading classroom technology, purchasing outdoor sports equipment, and providing professional development opportunities for faculty and staff.
This year's Big Night Out will be held on May 1, 2020 at 6:30 pm at The 408, in downtown Saratoga Springs. The event will feature music by DJ Tru, dinner, a silent auction, a photo booth from Rob Spring Photography, and more.
Please refer to our
Sponsorship Form
for information on becoming an event sponsor. If you would like to become an event sponsor, you may do so by
clicking here
or you may contact Jennifer Allen at jallen@siskids.org. Sponsorship commitments are requested by February 21, 2020 if you would like to be included in advanced marketing.
We invite you to attend Big Night Out to celebrate together as a community, and help support SIS. Tickets prices are $125 per ticket. If you would like to help send our teachers to the event free of charge, please also purchase teacher tickets at $100 each. You may purchase your Big Night Out tickets by
clicking here
or contact Jennifer Allen at jallen@siskids.org or 518-583-0841 to make other arrangements.
If you have any questions, please contact Jennifer Allen, Director of Development and Marketing at jallen@siskids.org or 518-583-0841.
Last year's Big Night Out was held on Friday, March 22nd, 2019 at Saratoga National Golf Club, and raised over $60,000!
Thank you to our generous 2019 sponsors:
LEADERS
Old World Naturals - Seth & Jess Shuket
Top Rail Interiors
CHAMPIONS
Heath & Jeff Ames
Alysa & Jay Arnold
Cindy & Duane Ball
Christine Rutan & Zachary Fantauzzi
Lindsay & Justin Ferrara
Erica & Scott Fuller
Julie & Marcus Fuller
The Law Office of Steven D. Greenblatt
M&T Bank
Betsy & Peter Olmsted
Schrader & Company Construction Services
Susan & John Westney