Our Mission
At Saratoga Independent School, our mission is to empower students to be curious and confident learners, capable of critical thinking, problem solving, teamwork, and articulate expression. As an inclusive, nurturing community that values diversity and mutual respect, we strive to cultivate in our students the knowledge, skills, work ethic, and character to lead purposeful, healthy lives.
"SIS has a lot of events throughout the year that require creative planning. We have had to change some of our most loved traditions due to COVID restrictions and yet, we have stayed true to the real purpose of those events. For example, our Vocabulary Parade looked a lot different than in years past, but we still maintained a sense of community service, engaging activities for the students, and involved parents so all were included in the day. It was a great example of how we can pivot and still be who we are as we are always guided by our mission and motto. "
We take care of ourselves, each other, our school, and our community.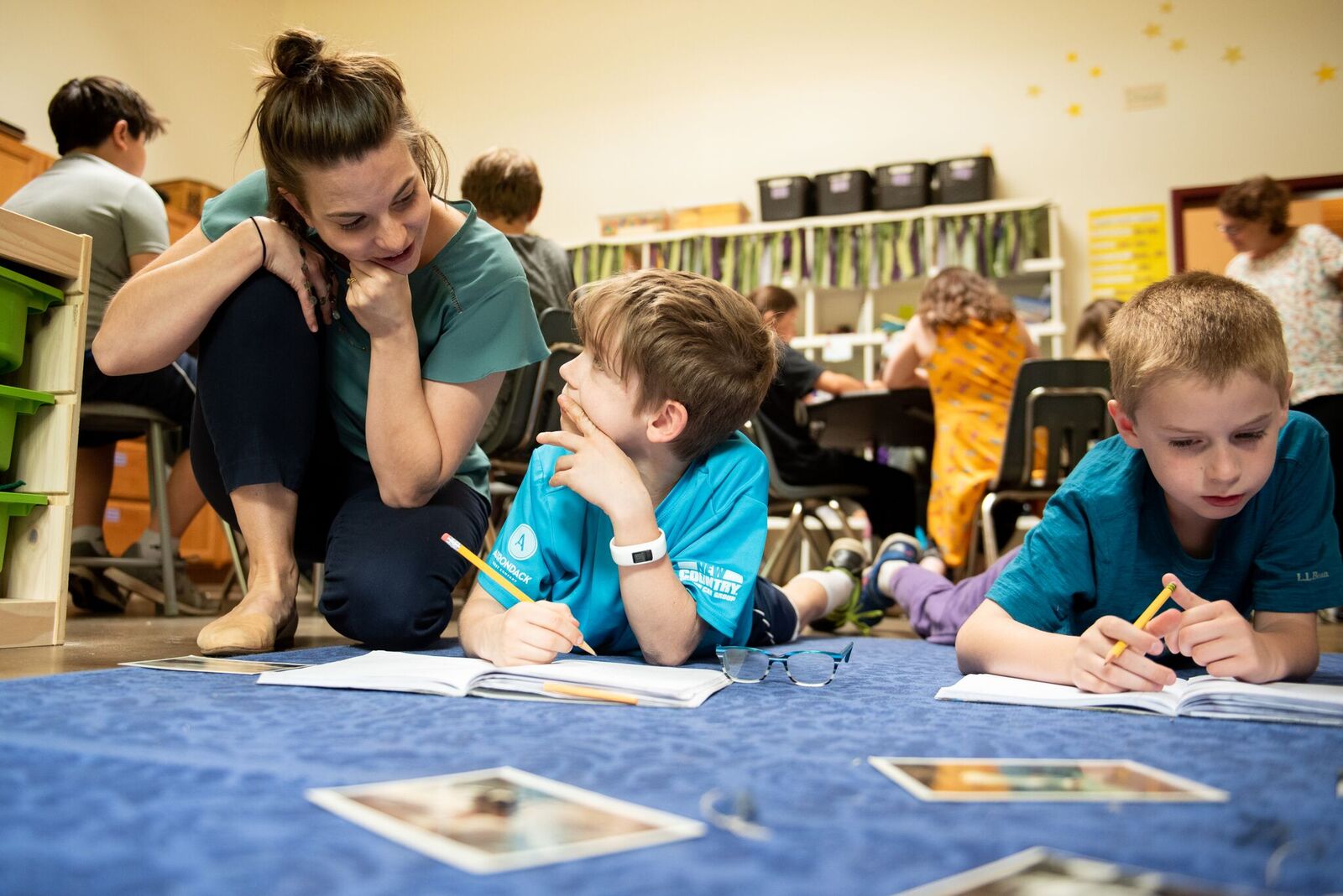 Our Philosophy
Saratoga Independent School welcomes families who believe in the value of enduring, meaningful, and diverse learning, and want an inclusive environment for their children. Because children learn best through direct experiences, we fill our days with opportunities for students to explore, create, question, and interact with the world around them. Our approach to education weaves the skills of independent thinking and self-reliant learning, the transformation of curiosity into motivation, the development of intellectual courage, and theme-based curriculum into an unmatched educational experience from Prekindergarten through Middle School.
" I have worked at SIS for over 20 years. My own children have come through here. Lifelong friendships have been formed. Most days are filled with laughter, thoughtful conversations, and great listening. I have had coworkers accompany me to doctor's appointments and offer me a place to stay when times were challenging. I have been cheered on, encouraged, and supported throughout my career. I have always felt trusted, important, valued, and appreciated as a professional, as a mother, and as a human being. I can only hope I have lived up to those expectations and modeled them myself to my teammates. Working at SIS is not a job, or even a career. It has been a second home, and a community I can lean on."