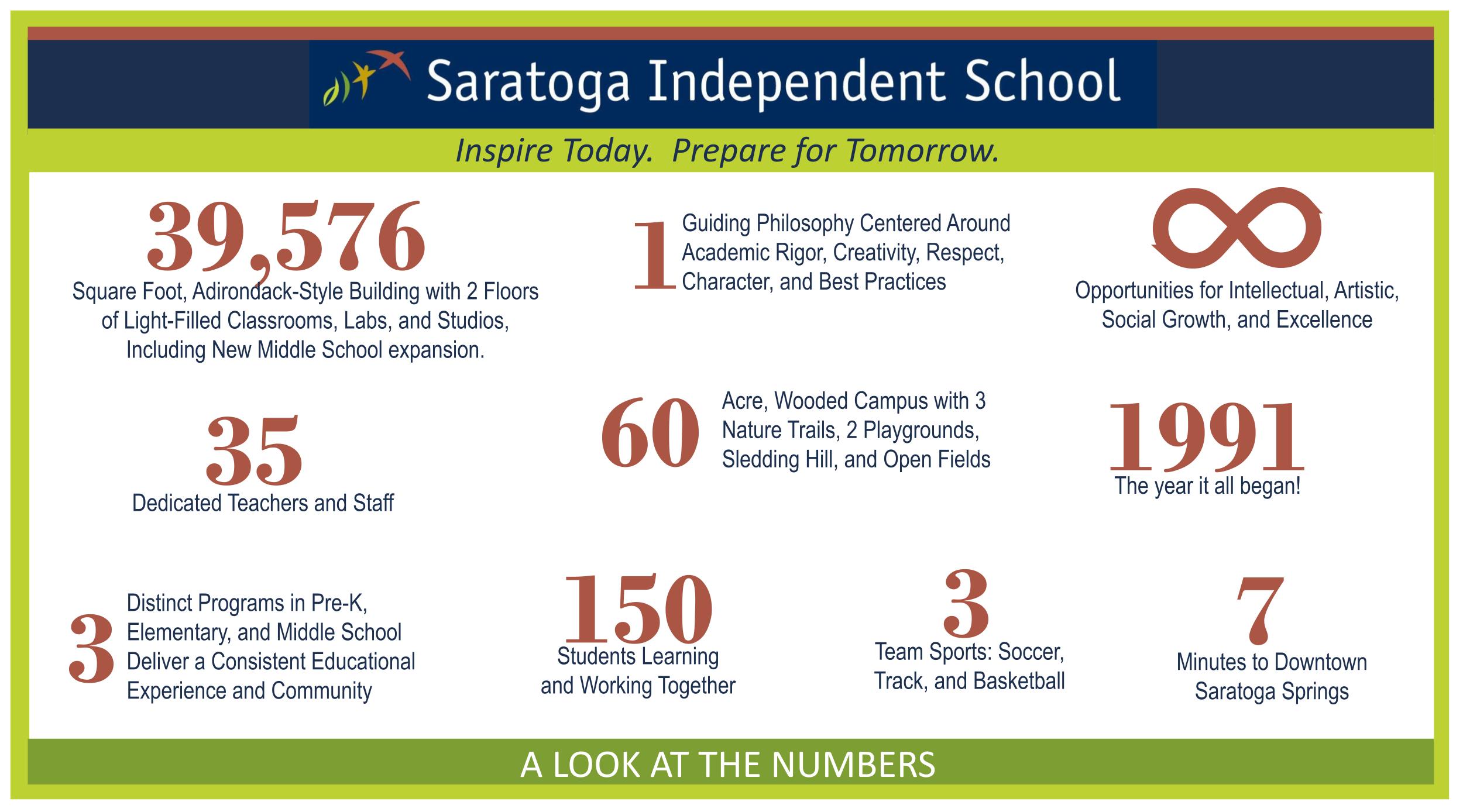 Tuition for the 2022/2023 School Year
Saratoga Independent School strives to provide an exceptional learning environment for your child. We make every effort to ensure that our tuition rates are competitive with other private schools in the region, without compromising the high-quality education that you expect.
SIS Highlights:
- Challenging and Enriching Academics
- Small Class Sizes
- Spanish, Technology, Art, Physical Education, & Music For All Grades
- After School Clubs & Sports
- Before & After Care Programs
- Scholarships & Financial Aid
- And So Much More...
2022/2023 SCHOOL TUITION
Pre-K Half Day: 5 days: $7,500
Pre-K Full Day Flex*: 5 days $4,450
Pre-K FT Full Day: 5 days: $11,950
Kindergarten: $12,350
Grades 1-2: $14,450
Grades 3-5: $14,950
Grades 6-8: $16,950
* Pre-K Flex can also be 1, 2, 3, or 4 days, or used on a drop-in basis. Flex tuition options are added to half-day tuition.
ACTIVITY FEE
Pre-K: $50
Kindergarten - 5th Grade: $100
Middle School: $150
TUITION DEPOSIT
PreK - 8th Grade: $500.00
Your non-refundable deposit will be applied toward annual tuition.
SIBLING DISCOUNT
For families sending multiple children to Saratoga Independent School, discounted tuition is available. For the oldest sibling, full tuition is charged. For the next oldest child, a 10% discount will be offered. For additional children enrolled, a 12% discount is offered.
EXTENDED CARE (BEFORE & AFTER CARE) RATES
Full-Time Extended Care (both Before Care & After Care): $3,360
Full-time Before Care: $1,470
Full-time After Care: $1,890
Drop-In: $11.00 per hour