Curriculum Highlights
March 02, 2022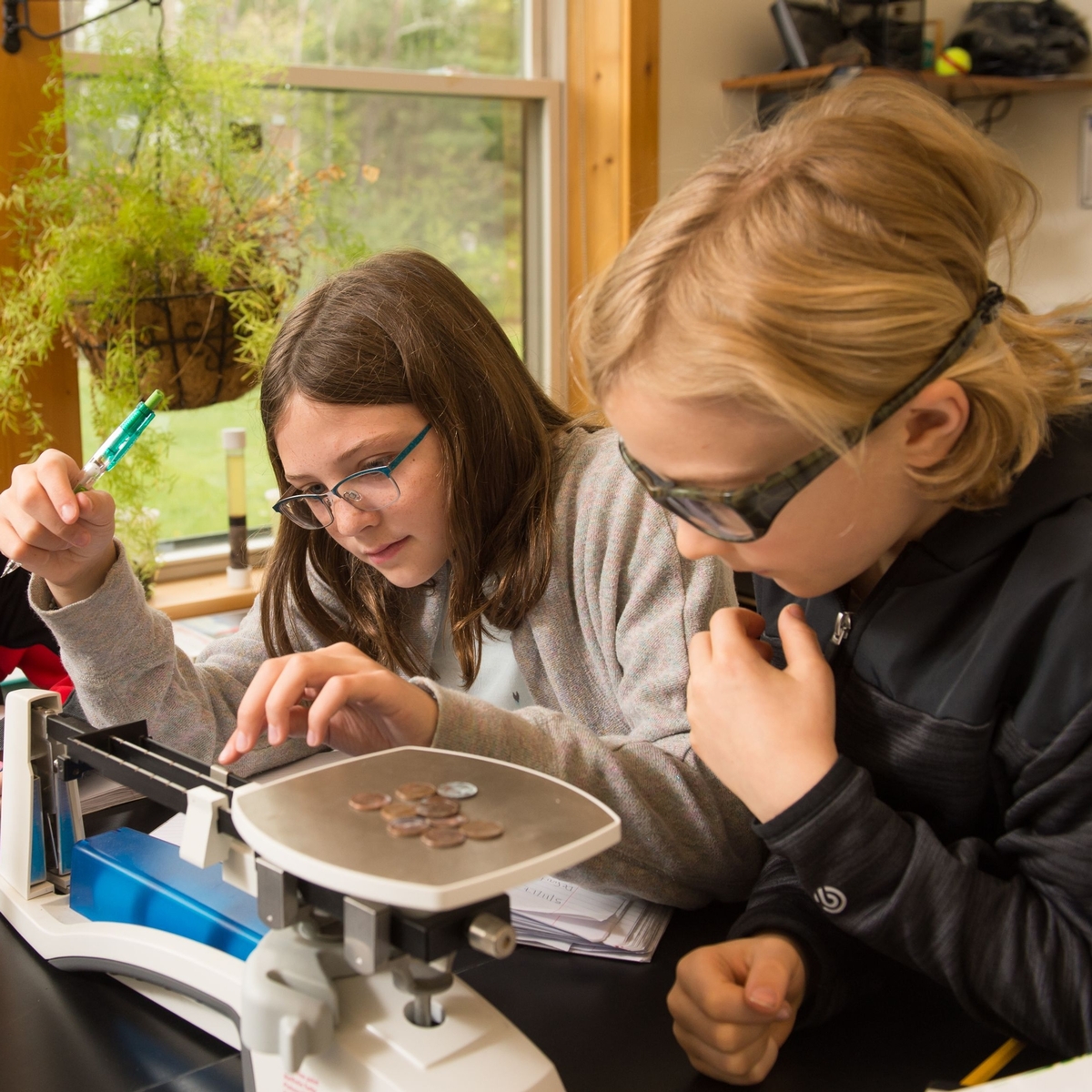 A curriculum is broadly defined as a course of study. A successful curriculum encompasses the student experience as part of the education process. Education goes beyond books and worksheets and envelopes a robust program to encourage and support learning.
At Saratoga Independent School, we embrace a robust curriculum focusing on thematic learning, language arts, and a hands-on method of learning. Our mission is to empower students to be curious and confident learners, capable of critical thinking, problem-solving, teamwork, and articulate expression.
Thematic Learning Links Subjects to a Common Theme
Saratoga Independent School's curriculum follows theme-based learning. The themes are interwoven through all subject areas and across grade levels. Pre-K, K-5, and middle school all use this approach to learning. This research-based curriculum supports the mission statement of the school in various forms. For example, theme-based teaching lends to critical thinking, problem-solving, and teamwork.
Thematic units such as Bridges to People and Places and Times present opportunities for learning across content areas. While studying Ancient Civilizations in social studies, students can apply content learned in science through a Simple Machines unit. This provides an opportunity for students to connect the two by building on what they have learned. Through hands-on exploration, students can analyze how simple machines affected the development of civilizations. Three years later, when the theme is introduced again, the students will learn how those ancient civilizations influenced the structure of today's government.
Kathleen Johansson is a Primary Teacher at Saratoga Independent School and shared her views on the power of thematic learning. She explained how the theme transcends multiple topics. The ah-ha moment occurs when the students see how one theme is connected through all classes. It resonates more than any worksheet, or independent project could deliver.
Language Arts Build Confidence and Personal Growth
Each student embraces learning in numerous ways and at different times. Language arts tie the branches of the curriculum and themes together through written expression. Student reading is often linked to the theme. For example, under the sixth-grade theme Identity and Origin, students read memoirs, explore the theme of coming of age in novels, and laugh at the charades produced by mistaken identity in Shakespeare's plays. Throughout the year, the students experiment with different styles of writing. They compose a narrative on a subject of interest or a how-to manual on an area of expertise. These various writing assignments encompass theme learning and encourage personal growth as students express their take on the subject matter.
Telling their own story on a subject builds a student's confidence. Often, presentations are a part of the process. The group celebrates after presentations, and students compliment each other and comment on the subject matter's topic, content, and delivery. These compliments go way beyond "nice job." The students engage and comment on specific things such as, "I love your use of imagery in describing the mountain you climbed."
Language arts build life skills that begin in the formative years of the lower school and continue into middle school, preparing the students for high school and college.
Hands-On Learning as a Component of Our Curriculum
Hand-on learning allows the students to find a way of communicating and learning that works for them. The school's mindset is not founded on worksheets but projects, presentations, and interactions.
We encourage structured, guided exploration grounded in skill-building. For example, a science project becomes interactive with the students bouncing ideas off one another and sharing thoughts on how to best complete the task. Verbal and hands-on skills complement reading and written work. Subject matter retention is stronger when the students can make cross-curricular connections. Presentation of the project and findings round out the process and encompass language arts skills.
Outdoor learning and Closing Circle
A component of a broad curriculum includes daily recess and outdoor learning. A balance must exist between classroom learning and outdoor time. Units studied in science class come to life with outdoor education. They are planting flowers or other vegetation and monitoring the changes and growth complement the subject matter increasing student engagement.
Circle up time encourages the students to talk, review and reflect on the day. Sharing experiences on the day's events promotes creative thought and respect for different points of view.
Learn More About Our Curriculum and Take a Tour
Our curriculum and belief in the value of enduring, meaningful, and diverse learning create an inclusive environment for children. Our private and virtual tours are designed to peek inside our school and learn about our commitment to academics and building a caring culture. We will meet with you safely outside (or virtually), show you the campus, and answer any questions that you may have. Schedule a tour or contact Colleen Fortune, Admissions Liaison, at cfortune@siskids.org, for more information or to schedule a visit.