Responsive Classroom in Action
January 19, 2022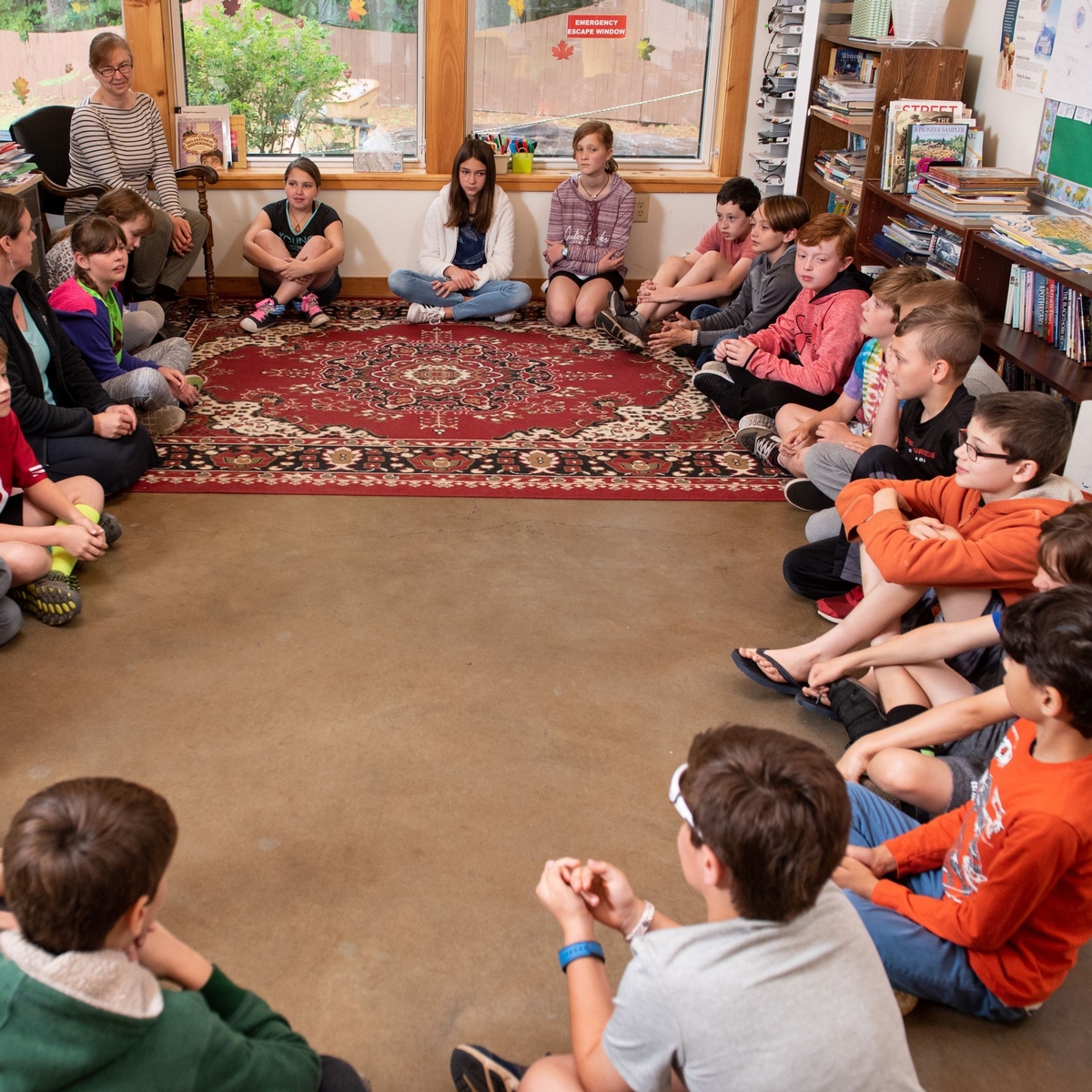 Responsive Classroom fully supports our mission and philosophy of creating a nurturing community that values diversity and mutual respect. The true joy of education comes when students learn within their individual scope through building knowledge, developing skills, and creating a lifelong work ethic, character, and natural curiosity.
What is Responsive Classroom?
Responsive Classroom is an evidence-based approach to teaching and discipline that focuses on engaging academics, positive community, effective management, and developmental awareness. The program's materials, books, and resources help elementary and middle school educators to create safe, joyful, and engaging classrooms and school communities where students develop strong social and academic skills, and every student can thrive. (
Responsiveclassroom.org
)
How does Social-Emotional Learning (SEL) impact the Responsive Classroom?
Schools and educators interact with your children for most of their day. During that time, teachers engaging with Responsive Classroom and Social-Emotional learning atmospheres create a managed and robust classroom environment tying teachers to their students and the art of teaching.
How we approach and engage a Responsive Classroom into our learning process.
At Saratoga Independent School, you can see this approach in action. We begin each day with a morning meeting (elementary) or advisory (middle school) in which students develop academic and social skills such as cooperation, communication, respect, and empathy. As part of our opening routines, we greet each other and share news or reflect. Playful activities that strengthen the community support academic readiness or encourage students to practice new skills conclude our meetings.
Throughout the day, social and emotional learning continues. Students have a voice in our community decisions, and we value their opinions and ideas. They are active participants in brainstorming and implementing solutions to problems or generating ideas. Students contribute creative solutions and provide thoughtful insight, whether by exploring how to make the lunchroom a quieter space or developing the classroom rules.
Teachers at Saratoga Independent School implement the Responsive Classroom approach by engaging students in active and interactive lessons. Students hone their social and emotional skills as they collaborate on group projects or offer peer feedback through their core academic and special classes. Active teaching ensures that students participate in hands-on lessons and have ample opportunity to explore concepts using a blend of interactive and independent methods.
Because we understand the characteristics of different age levels, we design lessons that are both age-appropriate and meet our students' needs. For example, middle schoolers seek out opportunities to engage with their peers. Students' peer-to-peer exchange needs are met by weaving social interaction into our academic classes. Likewise, pre-kindergarteners' short attention spans and need for physical activity make imaginative play in shorter blocks a natural way to learn.
When conflict arises, students have the tools they need to communicate, show empathy for their peers, advocate for their own needs, and generate an "apology of action" that goes beyond "I'm sorry."
TAKE A TOUR AND LEARN MORE
Educating our children to succeed in their future and the future of the communities they will one day live in goes beyond education. It is about life and supporting and making the most of each student's persona. So please come and
visit us
to learn more about our teaching philosophy and how your student can excel at Saratoga Independent School.