Community Service and Why It's So Important for Learning
November 18, 2021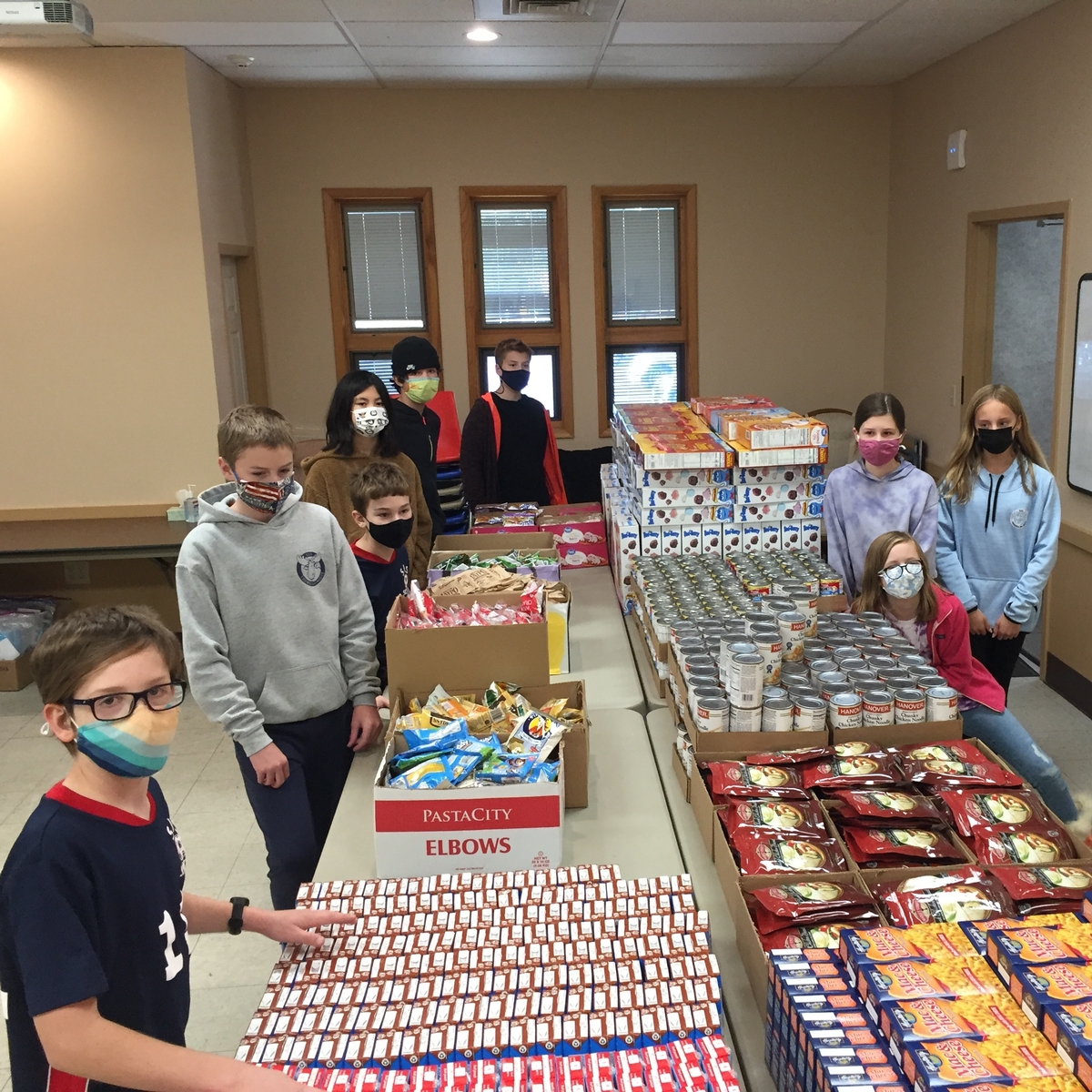 Today's young children are exposed to issues that have penetrated the boundaries of their world—coping with matters such as serious illness, quarantine, isolated and remote learning, and associated social problems. Engaging children in
community service
broadens their horizons to see beyond their home, school, and family and look to the community for ways to take care of others.
What is SIS CARES (Community and Real-world Experiences for Students)
Students in grades 5 - 8 participate in SIS CARES, which begins each year with Community Day. This event allows students time to learn about and interact with different service organizations such as Franklin Community Center, Saratoga Bridges, Saratoga Senior Center, SNACpack, and the Children's Museum at Saratoga. Students are placed with one of their top choices and participate in three volunteer afternoons over the course of the year. Reflection is an essential component of SIS CARES. After each session, students consider both how they were of service to others and how their experiences affected them. End-of-year projects allow students to educate each other and our school community about the organization with which they worked. Participating in SIS CARES encourages students to embody our motto: We take care of ourselves, each other, our school, and our community.
This year, students will be volunteering at Franklin Community Center, Saratoga Bridges, Saratoga Senior Center, SNACpack, Skidmore's Tang Museum, and the Children's Museum at Saratoga.
Living Our Motto: We take care of ourselves, each other, our school, and our community.
Our motto, and recited each day at Morning Meeting, is the foundation for a strong school culture that recognizes and honors the importance of caring for others. We believe caring is synonymous with action. Therefore, we instill the tools needed to value and demonstrate the qualities of integrity, kindness, respect, and empathy.
Instilling this mindset in our students creates an awareness of others and the ability and comfort to step in and help someone without a second thought.
Stand up for a friend and discourage bullying or inappropriate behavior
Donating food to the SnacPack program for students whose families experience food insecurity
Planning and cooking a meal for homeless citizens of Saratoga
Sending toys to California children who lost everything to wildfires
Developing an awareness of conditions when an action is needed builds the foundation and thought to perform random acts of kindness within their circle of friends, school, community, and beyond.
What is service-learning?
Service-learning is a particularly fertile way of involving young people in community service because it ties helping others to what they are learning in the classroom. It enables them to apply academic disciplines to practical, everyday problems.
In the process, it provides a compelling answer to the adolescent's perennial question, "Why do I need to learn this stuff?" - Colin Powell
Why service-learning?
Service-learning bridges the gap between witnessing experiences and actively engaging with the community to affect change. Our school provides a foundation to collaborate with our external community organizations to enhance the student experience. Teaching students that taking care of others outside of our school community allows them to see that they can use "critical thinking, problem-solving, and teamwork" to make a difference on a larger scale.
Experiences such as these will impact our students far beyond our campus and build habits for community engagement that will affect future generations.
Take a tour and learn more
Community service is vital in our communities more than ever before. Random acts of kindness go beyond social media posts and news stories. When instilled in young people, we believe community service will become part of the fiber of their lives, creating leaders, politicians, and advocates for change and social awareness. So,
visit us
and see how we build a community service mindset one student at a time.